The Village of Machesney Park is proudly patrolled and protected by the Winnebago County Sheriff's Department, Machesney Park Division.  As with many aspects of
the Village of Machesney Park, the policing is contracted out to the county.  The Machesney Park Division is housed at Village Hall, 300 Roosevelt Rd, and can be accessed by citizens during normal operating hours Monday-Friday from 8am-4pm.
To access the police department, please follow the signs around the East side of Village Hall.  You may also contact the Machesney Park Division via the non-emergency line at 815-877-5519.
Public Safety Coordinator 
---
Doug Bushman has been a lifelong resident of Northern Illinois.  Sgt. Bushman grew up in Dixon, Illinois and graduated from Dixon High School in 1980.  He then attended Illinois State University and received a Bachelor of Science Degree in History Education, graduating in 1985.  Mr. Bushman taught High School for 2 years before returning to Illinois State University where he earned his Master's Degree in 1988.
Sgt. Bushman's career with local law enforcement began in 1991 when he was hired by the Winnebago County Sheriff's Department.  From 1991 until 1999, Sgt. Bushman worked as a patrol officer, spending three of those years patrolling Machesney Park.  From 1999 until 2006 Sgt. Bushman worked as a Detective, again serving the citizens of Machesney Park for three of those years.  Sgt. Bushman was promoted to the rank of Sergeant in 2006 and has since served as a Crime Scene Sergeant, Patrol Sergeant, and 9-1-1 Sergeant until he was assigned to full-time Public Safety Coordinator of Machesney Park in January of 2015.
What is most important to Sergeant Bushman is that the people of Machesney Park feel that they have a voice and an active role in crime prevention in their community. Police work is a partnership between the citizens and the Deputies, and it takes effort from both sides to create an effective partnership.
Contacting the Sheriff's Department
If you see something suspicious, please SPEAK UP!  If you wish to remain anonymous you can utilize the Sheriff's Departments Text-2-Tip program.  Residents can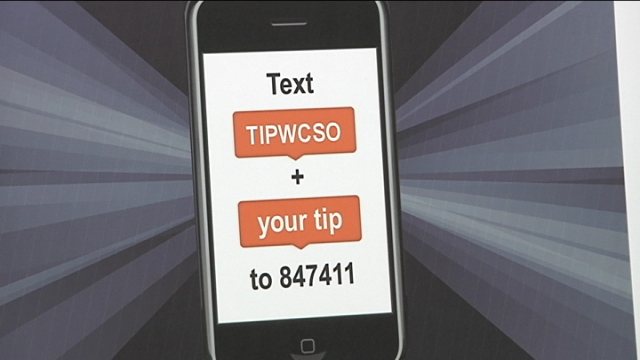 download a mobile application from the Sheriff's Department website: www.winnebagosheriff.com  OR simply text: tipwcso followed by the tip to 847411.
Example:
Recipient #: 847411  (enter this number as the number which you are texting)
Message: tipwcso  There is suspiscious activity at 555 Winnebago Ave.  (begin your message with tipwcso followed by your tip or concern)
You can also reach WCSD-MPD at Village Hall during normal business hours at 815-877-5519.
If you need a Deputy and it is not an emergency, please call 815-282-2600 and you will be connected to the Sheriff's Department's 9-1-1 Center.
If you have a police, fire, or medical emergency always call 9-1-1.
Drive Safe
As a reminder it is no longer legal to operate a motor vehicle and use a cell phone unless you are using a Bluetooth or some other type of hands free device.  It is also illegal to text while driving.
There are still construction zones in and around the Village. Please slow down in these areas for your safety as well as the workers' safety.  Everyone deserves the ability to go home safely to their families at the end of the day, and speeding through construction zones puts each and every worker in extreme danger.
Finally, the Sheriff's Department monitors the school zones in Machesney Park in the mornings and the afternoons. Reduce your speed and ensure the safety of our students.